Internal Medicine Services in Thousand Oaks
A veterinary internal medicine specialist is skilled at diagnosing and treating diseases of the immune, cardiovascular, pulmonary, urinary, gastrointestinal, and endocrine systems in a safe, compassionate manner.
If a pet has symptoms or an illness that cannot be diagnosed or treated by your family veterinarian, they can be referred to an internal medicine specialist for more advanced care.
At VSEC, we emphasize a comprehensive, team approach to our cases and work not only with your veterinarian but also with other specialists to ensure the best care for our patients in Thousand Oaks.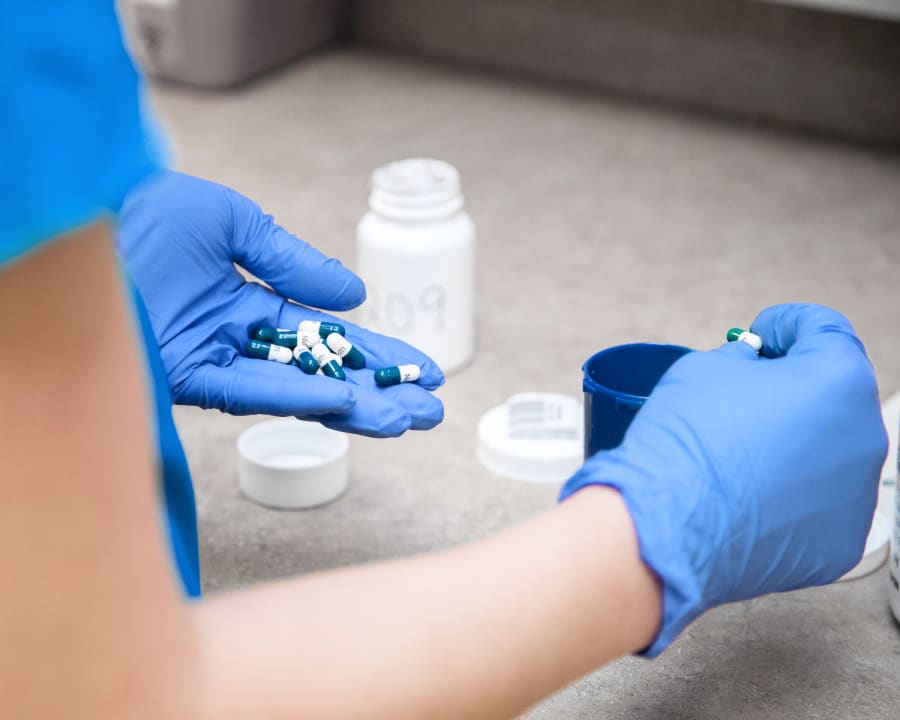 Our Veterinary Internal Medicine Specialists
A veterinary internal medicine specialist has advanced training in veterinary internal medicine, including a one-year internship and a three-year residency after veterinary school. 
Treating Disease in Pets
After a referral from your primary care vet, an internal medicine specialist will complete a thorough physical exam of your pet to formulate a diagnostic plan and create a comprehensive treatment plan tailored to your pet's needs.
Commonly referred conditions include:
Blood disorders
Digestive/gastrointestinal tract disease
Hormonal/endocrine disorders
Immune-mediated diseases
Infectious disease
Kidney failure
Liver and gallbladder disease
Respiratory (lung and airway) disease
Urinary and reproductive tract disease
Diagnostic Procedures
Diseases of the internal organ systems often require specialized testing to obtain a diagnosis. At VSEC, we have a comprehensive range of diagnostic tests and tools at our disposal to allow us to offer a diagnosis.
Common diagnostic procedures include:
Abdominal ultrasound
Endoscopy and biopsy – gastrointestinal, respiratory, or urinary tract
Computed tomography (CT scan)
Specialized hormone (endocrine) function testing
Liver assessment, function testing, and biopsy
Minimally invasive biopsy – ultrasound-guided fine needle or tru-cut aspirates
Bone marrow aspiration and biopsy
Immune function testing
Infectious disease and other blood-borne disease testing
Therapeutic Treatments 
Our VSEC internal medicine specialists offer a variety of treatments to aid in supporting your pet's internal organs.
Common treatments include blood and plasma transfusions, immunosuppressive therapy, anti-microbial and anti-parasitic therapy for infectious disease, oxygen therapy, feeding tube placement, and nutrition support.