Surgical Experience & Expertise
VSEC provides surgical care of the highest standard with experienced and compassionate board-certified surgery specialists who are trained in and accustomed to utilizing the most progressive techniques.
If you and your pet have been referred for a surgical consultation, it is because your primary care veterinarian believes your pet can benefit from the additional training and expertise of a board-certified surgeon.
Based on your pet's problems, our surgical specialists in Thousand Oaks will perform a thorough examination and will present you with the most appropriate treatment option and assist you in selecting the right course of action for your pet.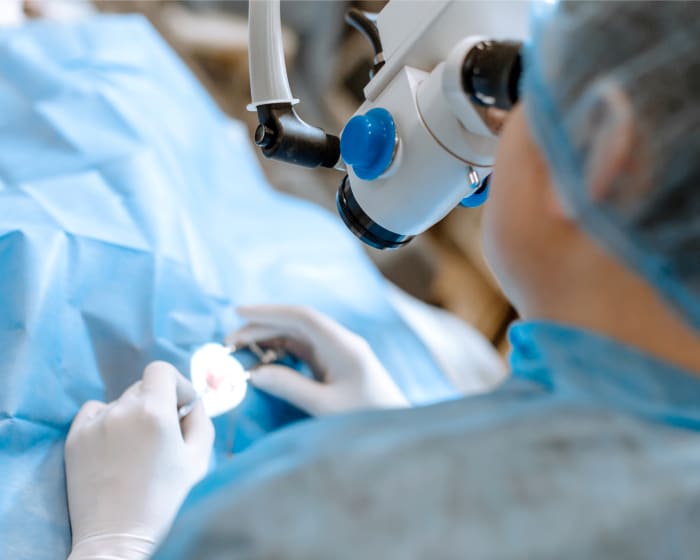 Our Board-Certified Veterinary Surgeons in Thousand Oaks
A veterinary surgeon has undergone four years of additional training after veterinary school to become a certified specialist. This training consists of a one-year internship followed by a rigorous three-year residency program that meets guidelines established by the American College of Veterinary Surgeons (ACVS). 
What to Expect with Veterinary Surgery
At VSEC, our state-of-the-art surgical suites (built in 2012), are equipped with cutting-edge surgical instrumentation and diagnostic equipment. Everything we do, every decision we make, is designed to ensure post-operative success for your pet.
Common Surgical Procedures
At VSEC, our surgeons have performed hundreds of orthopedic, soft tissue, oncologic, minimally invasive, and neurologic surgeries and have the confidence, skill, and instrumentation to treat nearly any condition.